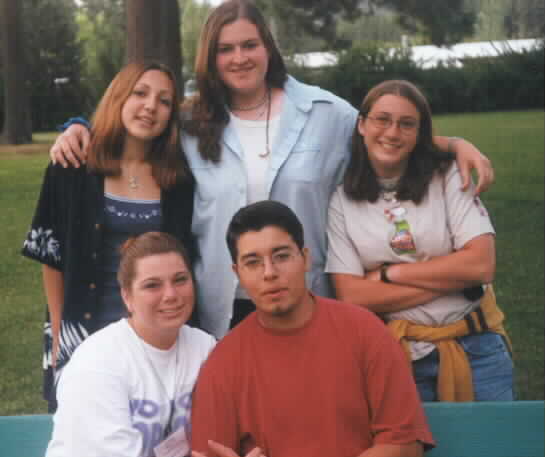 I'm the really tall one in the middle (I'm wearing tall shoes, so keep that in mind)
---
This page was started....

This page was started August 3, 1998!!!!! 

My name is Kristen, I live in Salinas, California. I am 
17 years old and a Junior at Salinas High School. I 
started this story for my friend Amelia and she liked it 
so much that she shared it with other people and they 
really liked it to, so she persuaded me to make a web 
page for it so here it is. Thanks to everyone for coming 
and signing the guestbook, I really appreciate it. Feel 
free to email me with any ideas, comments, suggestions, 
or just to talk, I don't mind, THANKS!!!!

I have AIM:  EwansSlave
ICQ:  29402232


---

---
---

This page has been visited

times.